Wave Sealing Machine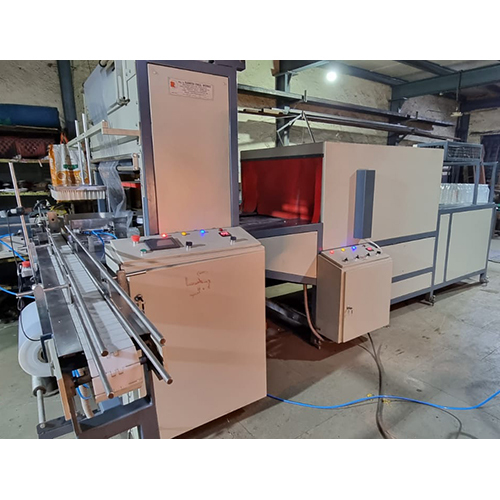 Wave Sealing Machine
Price And Quantity
Product Specifications
Product Description
A wave sealing machine is a piece of packaging equipment used to seal plastic bags or pouches. It is also known as a horizontal band sealer or a continuous band sealer. It is frequently employed in sectors like food and beverage, pharmaceuticals, cosmetics, and product packaging.
The main characteristics and elements of a wave sealing machine are listed below:
1. Conveyor Belt: The machine has a conveyor belt that transports the bags horizontally as it seals them. A steady and continuous flow of bags for sealing is made possible by the conveyor belt.
2. Sealing Mechanism: The sealing mechanism consists of two horizontally positioned heated sealing bands or bars. The wave-like pattern these bars or bands generate on the bag's seal gives it more sturdiness and integrity.
3. Temperature Control: The machine contains a mechanism for controlling temperature that enables the user to change the heat settings for the best sealing. Electronically regulated temperature systems ensure precise and reliable sealing temperature.
4. Wave sealing machines frequently have adjustable speed controls that let the user control how quickly the conveyor belt moves. Based on the bag size, sealing needs, and production volume, this capability permits customisation.
5. Bag Guide and Support: To guarantee that the bags are correctly aligned and supported during the sealing process, the machine is built with bag guides and supports. This keeps the seal in good condition and avoids bag misalignment.
6. After the bags have been sealed, a cooling system may be used to quickly cool the seal, assuring its integrity and preventing the bags from adhering to one another.
7. Wave sealing machines may have sensors and controls to identify and manage different circumstances as the sealing process is going on. To ensure smooth and effective functioning, they can contain sensors for bag presence, misaligned bags, and jam detection.
8. A wide range of bag materials, including polyethylene, polypropylene, laminated films, and other heat-sealable materials, can be handled by wave sealing machines. They are excellent for a variety of packaging applications because to their adaptability.
Wave sealing machines have a number of benefits, such as improved product presentation, uniform and dependable sealing, and increased production efficiency. They offer a safe and tamper-evident seal for packed goods and are perfect for sealing bags or pouches containing solid products, powders, liquids, and other materials.
Trade Information
Asia Australia Central America North America South America Eastern Europe Western Europe Middle East Africa

All India