Table Top Shrink Machines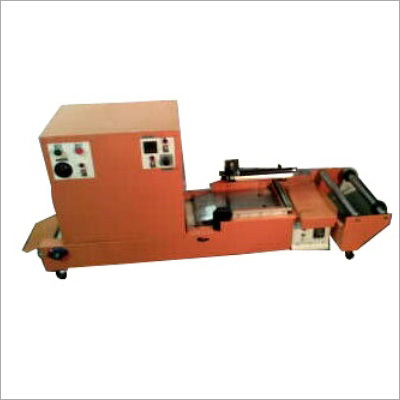 Table Top Shrink Machines
Product Description
Tabletop shrink machines, sometimes referred to as table shrink wrap machines or compact shrink wrap systems, are more compact packaging devices made for shrink-wrapping products on a tabletop or a tiny work surface. For companies or individuals with low to moderate packaging quantities or limited space, these machines are excellent.
The following are the main characteristics and parts typically found in tabletop shrink machines:
1. Tabletop shrink machines have a shrink chamber, also known as an enclosure, where the product is placed before being wrapped. The chamber offers a controlled environment for the shrink wrapping process and is often composed of heat-resistant materials.
2. Shrink film roll is held in place by the machine's built-in film dispenser, also known as a roll holder. Typically, PVC, polyolefin, or another material that can be shrunk is used to create the film.
3. Heat Source: The film inside the shrink chamber of tabletop shrink machines is heated using a heat source, such as heated elements or a heat gun. The film shrinks and closely conforms to the product as a result of the heat.
4. Temperature Control: Depending on the type of film, the product requirements, and the packaging specifications, these machines provide temperature control options to change the heat level.
5. Timer: To ensure uniform and ideal shrinkage, tabletop shrink machines frequently have a timer or timer control to set the length of heat application.
6. Safety Features: To prevent mishaps and guarantee operator safety, safety features such safety switches and heat protection systems are included.
7. User Interface: The controls for controlling and modifying settings on tabletop shrink machines often include of buttons, switches, or a straightforward control panel.
Small enterprises, retail settings, home-based businesses, or the packaging of single items or modest quantities of goods frequently employ tabletop shrink machines. The following are some advantages of tabletop shrink machines:
1. Compact Design: To save room in the packaging area, these machines can be quickly set up on a workbench or tabletop due to their compact footprints.
2. Cost-effective: Tabletop shrink machines are frequently less expensive than bigger shrink wrapping equipment, making them appropriate for companies with lesser packing volumes or financial restrictions.
3. Versatility: Tabletop shrink machines provide for a wide range of product sizes and shapes, allowing for versatility in the packaging of various goods.
4. Improved Product Presentation: Products that have been shrink-wrapped have a polished appearance that increases their aesthetic appeal and forms a barrier that protects them from dirt, moisture, and tampering.
5. Tabletop shrink machines are simple to use and don't require much training or experience. They are perfect for companies or people who sometimes or sporadically need shrink wrapping.
It's crucial to keep in mind that tabletop shrink machines could have a lower capacity and less rapid packaging rates than more substantial industrial-grade machinery. They do, however, provide a practical and affordable answer to small-scale packaging requirements.
The size, weight, and compatibility of the film, the amount of space that is available, the desired level of packaging output, and the price are all things to take into account while looking into tabletop shrink machines. You can choose the best machine to meet your unique packaging needs by speaking with suppliers or manufacturers of packaging equipment.
Trade Information
Yes

Contact us for information regarding our sample policy
Depends

Asia, Australia, Central America, North America, South America, Eastern Europe, Western Europe, Middle East, Africa