Industrial Shrink Wrapping Machines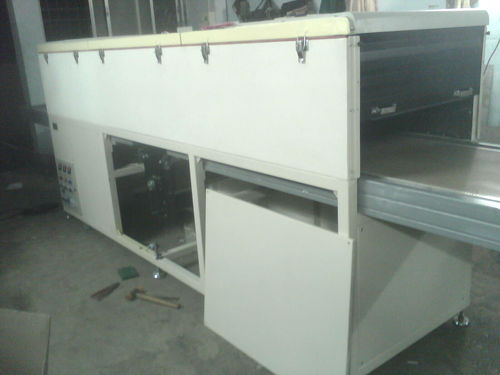 Industrial Shrink Wrapping Machines
Product Description
Industrial shrink wrapping equipment is a durable, high-capacity packaging system created for demanding, high-volume shrink wrapping tasks in industrial settings. Industries including food and beverage, pharmaceuticals, electronics, logistics, and manufacturing, which require the efficient and reliable shrink-wrapping of huge numbers of products, frequently employ these machines.
The following are some essential characteristics and elements frequently included in commercial shrink wrapping equipment:
1. Fully automated industrial shrink wrapping equipment is capable of handling continuous, high-speed packing operations. They have cutting-edge control systems installed, allowing for precise and effective wrapping procedures.
2. Conveyor systems are a feature of these machines that move the items through the various steps of packaging. The conveyors are built to transfer products smoothly and consistently while supporting huge loads.
3. Film Delivery Systems: Large rolls of shrink film, automatic film unwinders, and tension controls are all parts of the film delivery systems used by industrial shrink wrapping machines. These systems guarantee a steady and controlled supply of wrapping film.
4. Industrial shrink wrapping machines use sealing devices like hot wire or hot knife sealers to form a dependable and secure seal on the film. In most cases, the sealing mechanism can be adjusted to fit different product sizes.
5. Industrial shrink wrapping machines frequently include integrated or standalone shrink tunnel units. In order to evenly distribute heat and shrink the film surrounding the product, shrink tunnels employ hot air or infrared radiation. The specifications of the machine and the amount of merchandise being wrapped determine the size and capacity of the shrink tunnel.
6. Temperature and Speed Controls: To optimise the shrink wrapping process for various product kinds and packaging needs, these machines provide accurate temperature control settings for the shrink tunnel and adjustable conveyor speed.
7. Safety Features: To maintain operator safety and prevent accidents while in use, industrial shrink wrapping machines are outfitted with safety features like emergency stop buttons, safety interlocks, and guarding.
8. Control Panels and Human Machine Interfaces (HMI): Industrial shrink wrapping machines come with user-friendly control panels or HMIs that give operators quick access to machine settings, operational status, and diagnostics. Operators can effectively monitor and manage the packing process thanks to this.
Industrial shrink wrappers have a number of benefits, including:
1. High Packaging Speed: Compared to manual or slower packaging techniques, these machines can manage quick packaging speeds, greatly enhancing production and throughput.
2. Industrial shrink wrapping machines optimise film utilisation, minimising waste and cutting package costs. Efficient Material utilisation.
3. They are versatile and suited for a variety of sectors and product kinds since they can accommodate a wide range of product sizes, shapes, and materials.
4. Improved Product Protection: During storage and transit, shrink wrapping ensures product integrity by offering superior protection against dust, moisture, and other external elements.
5. Better Presentation: Products that have been shrink-wrapped look polished and inviting, which increases their marketability and shelf appeal.
When choosing an industrial shrink wrapping machine, production volume, product dimensions, film compatibility, available space, budget, and industry-specific requirements should all be taken into account. The correct machine for your industrial packaging needs can be selected with the assistance of suppliers or manufacturers of packaging equipment.
Trade Information
Yes

Free samples are available
Depends

Asia Australia Central America North America South America Eastern Europe Western Europe Middle East Africa